Mission: To help homeless cats and dogs find loving forever homes, help lost pets find their owners, to promote responsible pet ownership, and to advocate humane treatment of all animals.
Shelter Address
2219 Crystal St.
Anderson, IN 46012

Website
https://www.mchsandersonin.org/
Adoption Process
The start of any adoption starts with an application! Please email us at [email protected] or call (765) 644-6484 if you have any questions. Meet and greets for you and your family, including your dogs, will be arranged after your application has been approved, and are required to move further with adoption. The application questionnaire is designed to not only avoid placing an animal in an unsafe home, but to protect the potential adopter. Some applicants will make great pet owners, however there may be a better lifestyle fit for another animal. Our staff will help you to make the best choice! We do not adopt animals out on a "first come, first serve" basis; instead, we try to find the best possible fit for each animal and adopter. We discourage same day adoptions.
Login, as provider, please, If You want to Claim or Edit shelter...
Pet Shelters Nearby
Anderson IN 46016 | 2.6 miles away
The Animal Protection League is a 501(c)3 non-profit organization. Founded in 2003: Our goal was to raise awareness concerning animal care and cruelty. Over the years, we have introduced programs educating the public on the humane treatment of animals, responsible care-giving and the importance of the human/animal connection; the reciprocal bond that exists between humans and animals. On April 1,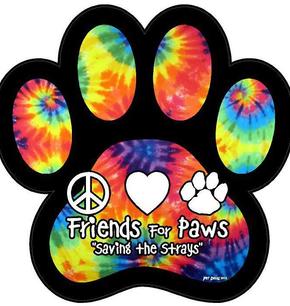 Pendleton IN 46064 | 10.4 miles away
Friends for Paws is a Non-Profit 501(c) organization we are a home/foster based animal rescue. Meaning, we can not take in every unwanted pet. Our primary focus is to educate the world on the importance of being a pet owner and "Saving the strays" in Pendleton IN.
Add your review for Madison County Humane Society, please...