The Animal Protection League is a 501(c)3 non-profit organization. Founded in 2003: Our goal was to raise awareness concerning animal care and cruelty. Over the years, we have introduced programs educating the public on the humane treatment of animals, responsible care-giving and the importance of the human/animal connection; the reciprocal bond that exists between humans and animals. On April 1, 2011: The APL entered a partnership with the City of Anderson to manage the operations of its animal shelter. Using the resources available to us, our staff and volunteers strive every day to find loving and lifelong adopters for the homeless cats and dogs in our community. As a collective, we are: Protecting and helping unwanted animals; Educating and raising awareness to animal care and treatment; Developing low-cost spay and neuter programs; Fighting against animal abuse; Supporting programs, including FIDO Prison Program, 9 Lives Cat Prison Program, The Cat Sanctuary, FORWARD Prison Program, and Saving Max
Shelter Address
613 Dewey Street
Anderson, IN 46016

Contact Name
Maleah Stringer
Website
https://www.inapl.org/
Adoption Process
When you're ready to adopt your new best friend, the first step is to complete an adoption application. They're available online, in person, and at our satellite adoption centers - PetSmart, Pet Valu, Speck's, and Seedy Sally's. Our Team will verify the information including, but not limited to: home ownership, landlord approval, veterinary records, etc. Once your application is processed, we'll work with you to schedule a meet & greet appointment. This is the time when you'll come to our shelter to officially make your connection. Once your application has been processed, we'll schedule a meet & greet to make sure your new pet is a perfect match. We want the entire family be part of the adoption process - especially any children in the home. And if it's a dog that has stolen your heart, we do require the meet & greet to include any other dogs in the home to ensure compatibility. If you haven't chosen a specific pet, we'll work with you to meet several adoptable animals that will fit your family, needs, and lifestyle. Once you've made your connection and completed a meet & greet, ensuring your new pet is a perfect match, you'll pay the fee and finalize your adoption. Adoption fees range from $30 - $150, depending on the pet you choose. We offer discounts on specific pets based on age, location, and adoption program. We often run specials as well! No profit is generated from the adoption fee and it covers your pet's vetting— a value of over $286! You may take your new pet home the same day your adoption has been fully approved and finalized, as long as they have already been spayed or neutered. If your pet has not been spayed or neutered, we'll schedule their surgery and plan your pickup date. Cats and dogs must be spayed or neutered before their adoption is final.
Login, as provider, please, If You want to Claim or Edit shelter...
Pet Shelters Nearby
Anderson IN 46012 | 2.6 miles away
Mission: To help homeless cats and dogs find loving forever homes, help lost pets find their owners, to promote responsible pet ownership, and to advocate humane treatment of all animals.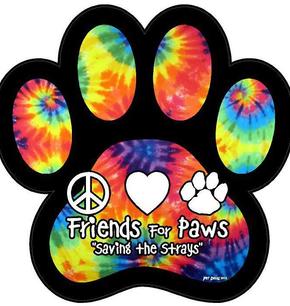 Pendleton IN 46064 | 8 miles away
Friends for Paws is a Non-Profit 501(c) organization we are a home/foster based animal rescue. Meaning, we can not take in every unwanted pet. Our primary focus is to educate the world on the importance of being a pet owner and "Saving the strays" in Pendleton IN.
Add your review for Animal Protection League, please...