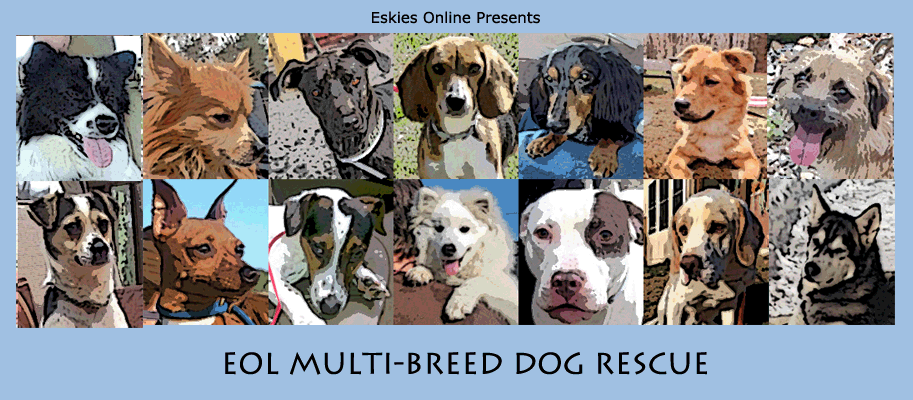 Eskies Online is a 501(c)(3) Multi-breed rescue group that serves unwanted American Eskimos and other dogs in need. Our group of volunteer foster homes spans the North East, and our adoption territory extends from Maine to eastern Pennsylvania, Delaware, and parts of northern Maryland. We do not take in dogs or adopt out dogs beyond this territory
Shelter Address

Canterbury, CT 06331

Website
http://www.eskiesonline.com/
Adoption Process
When we receive your completed application we will check your references, including your veterinarian, and then call you to discuss your situation and requirements. If you are approved for adoption, we can then discuss with you which of the dogs might fit best into your life. We will either arrange for you to visit the dog in its foster home, by appointment, or transport the dog to your home.
Login, as provider, please, If You want to Claim or Edit petshelter...
Add your review for Eskies Online Multi-Breed Dog Rescue, please...
Reviews
Review date
2016-06-16 02:54:03
good to know that 9 year old rat terrier is there in connecticut I am from queens New York